LIFETIME AFRICA ACHIEVEMENT PRIZE (LAAP)

REWARDING AFRICAN EXCELLENCE
The Millennium Excellence Awards celebrates excellence in Ghana. It is awarded to distinguished personalities in Ghana that have affected the nation positively.
The quest for excellence is a never-ending process in the developed and developing world. Excellence is what has propelled the developed nations to higher heights; a concept that Africa is yet to embrace, nurture and propagate. The theme, "Repositioning Africa: New Values, New Strategies" is not only timely but imperative as the continent struggles to define its destiny.
 Africans are responsible for their destiny. If Africa believes in herself and recognizes that she is at the crossroads, then the determination as to which way becomes easy. This way we feel empowered to identify what defines us and our values. For a long, Africans have become entrenched in the slogan "this is the way we normally do it" so any other method is unacceptable and decapitated instantly. While it is understandable to appreciate the fears expressed under such circumstances, this mentality did not only cripple and take us back several years in our developmental process but also infringed on our moral values.
​Not that Africans are afraid to embrace new ideas and challenges but maintaining the status quo benefits the privileged few in position and authority. Africa needs to assume new perspectives about dimensions of values that define us as individuals and as corporate bodies. From now on "Honesty, Integrity, Timeliness, Efficiency, Effectiveness and Economy" should define values in our part of the world.
 Africa is the repository for most if not all resources that go to build the developed nations. Where are Africa's mineral resources and forestry and agricultural products? It is rather unfortunate we relegated our stewardship for these resources to our foreign partners to exploit, much to our disadvantage. We sold our birthright for portage.
​The Millennium Excellence Award (MEA) is one of the many private sector initiatives that have come to stay. The event seeks to reward Ghanaians who have selflessly devoted their time, effort, and knowledge to the socio-economic and political development of the country.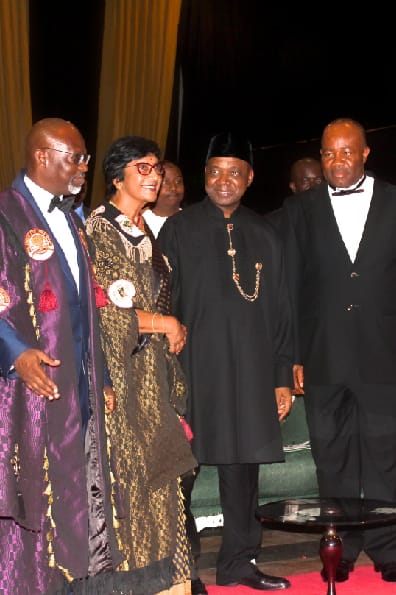 LAAP 2010
LAAP's maiden event was hosted IN…