PRESIDENT'S OUTSTANDING YOUTH PRIZE (POYP)

REWARDING EXCELLENCE IN THE GHANAIAN YOUTH
The "Youth" is the greatest asset for our country, Ghana. The Millennium Excellence Foundation recognizes the important role of the youth in nation-building since they will become the future leaders of this country, Ghana.
Young people are a major human resource for development and key agents for social change, economic growth, and technological innovation. As youth are increasingly demanding more just, equitable, and progressive opportunities and solutions in their societies, the need to address the multifaceted challenges faced by young people (such as access to education, health, employment, and gender equality) have become more pressing than ever.
The battlefield of effective and good governance lies within the youth's ideas and principles today. We are making greater efforts to engage youth in our negotiating and decision-making processes.
It is good to ensure that youth participation is inclusive, equitable, and gender-sensitive and therefore social, economic, and cultural barriers affecting young women must be removed. They should have equal access to education and vocational training to be properly equipped for full participation in society. Outstanding young men and women in our society have demonstrated leadership within their communities in the fields of community social services, medicine, reading and writing, science, mentorship, mathematics, finance, and business entrepreneurship.
 The President's Outstanding Youth Prize was instituted by our great and visionary Founder, President of the Millennium Excellence Foundation, Ashim Morton.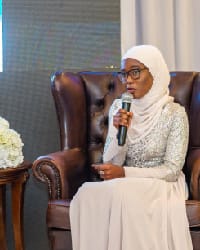 POYP 2019
POYP's maiden event was hosted IN…